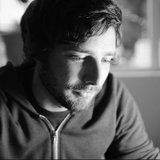 Paul deGrandis
Cognitect

The constant evolution of technology has a direct impact on business – innovate and deliver value or be left behind. For the average developer the translation is direct- invest your time solving real problems instead of building tools and data-plumbling.
Learn how Pedestal and Vase can help you get to value quicker. Pedestal, a set of libraries for backend development, provides a foundation for building robust enterprise systems – systems that extend well beyond just HTTP services. Vase is a library for writing declarative, data-driven microservices on top of Pedestal. Services that used to take weeks or months to write only take minutes with Vase.
Paul deGrandis is an information systems and innovation leader. He helps organizations use their knowledge and assets to gain competitive advantages through novel, strategic innovations and creative culture — driven by a human-centered, results-oriented approach. Paul has worked with startups and Fortune 500 companies to envision and execute new technical strategies, oriented around unlocking value with next-generation information systems. He has helped to produce some of the most successful companies, brands, and cutting edge research. Paul has worked on next-generation cable systems, autonomous Internet infrastructure, distributed search and recommendation engines, massive online social game platforms, cognitive computing analysis systems, high-performance service architectures, intelligent e-commerce platforms, Cloud/Fog systems, and more.
Paul is a member of ACM and has volunteered his time with Code for America and as a mentor with the Portland Incubator Experiment. He also has many open source contributions to his name including Clojure, ClojureScript, Pedestal, PyPy and more